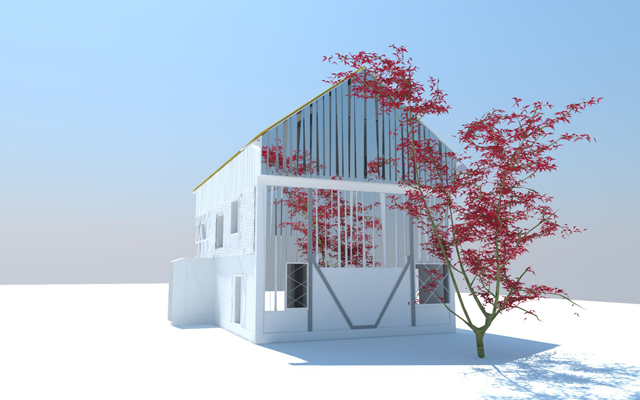 view from the north, showing untreated rough barn-style wood under mirror cladding.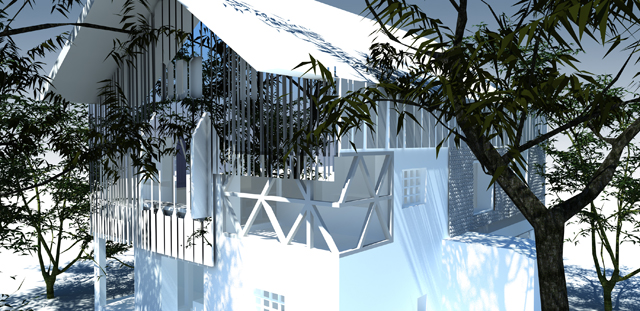 view from the south east. The main windows on the 2nd floor are designed as framed perspectives into the garden. external mirrors are changing perspectives as the viewer moves through the house. A corner loggia allows a 180° view from the kitchen area into the garden.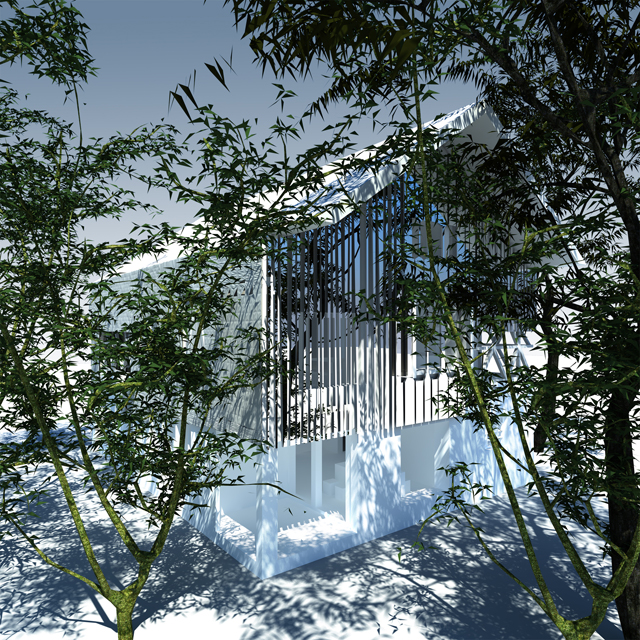 facade from southwest. The building almost becomes invisible for outside views as mirror planking reflects the jungle- like densely arranged garden architecture towards the south of the property.


facade layering offers a multi-scaled appearance and feel of the entire building. All details are designed to be perceived from either far away or up-close, always generating new sensation of the building's shape and scale.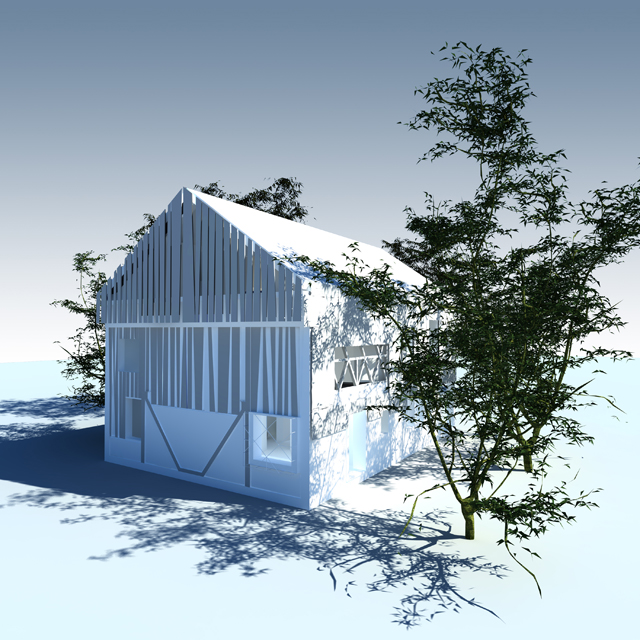 facade materials are untreated, rough larch wood, precisely cut planks as well as wood shingles of varying scale, oak from northern bavaria, loam rendering and mirror cladding.


view of the main dining hall, loggia, perspective window, fireplace and kitchen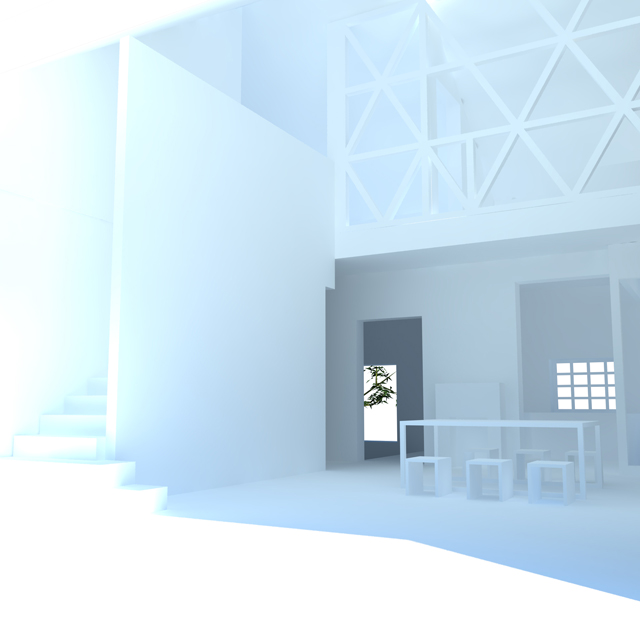 the main hall on the 2nd floor. stairs are going up to the master bedroom, closets, master bathroom, guest quarters and private office space.

construction site. main dining area in march 2013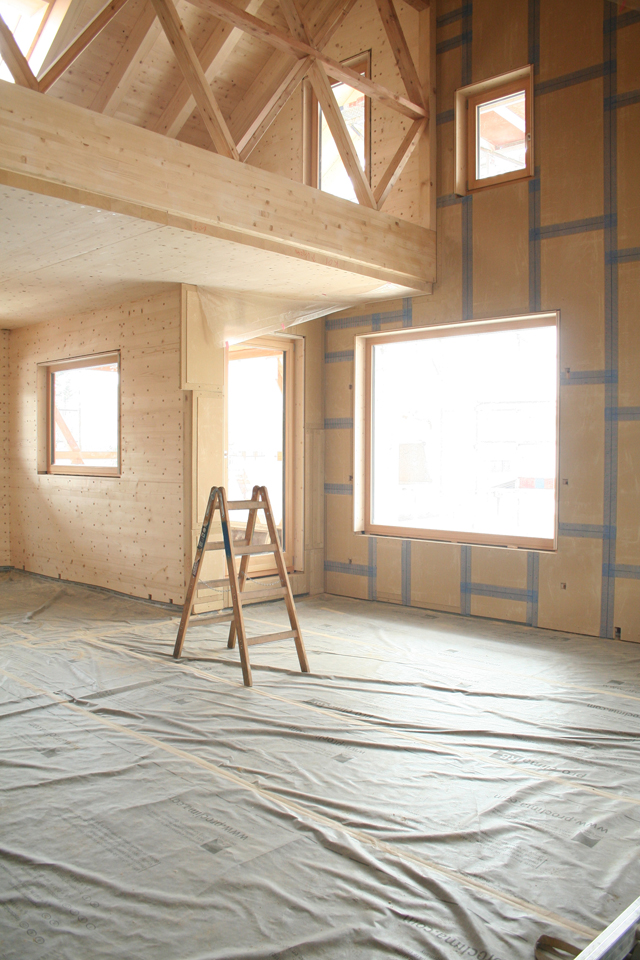 construction site view into south loggia and garden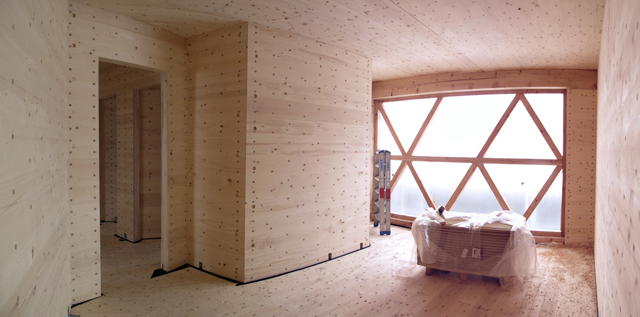 one of the children's rooms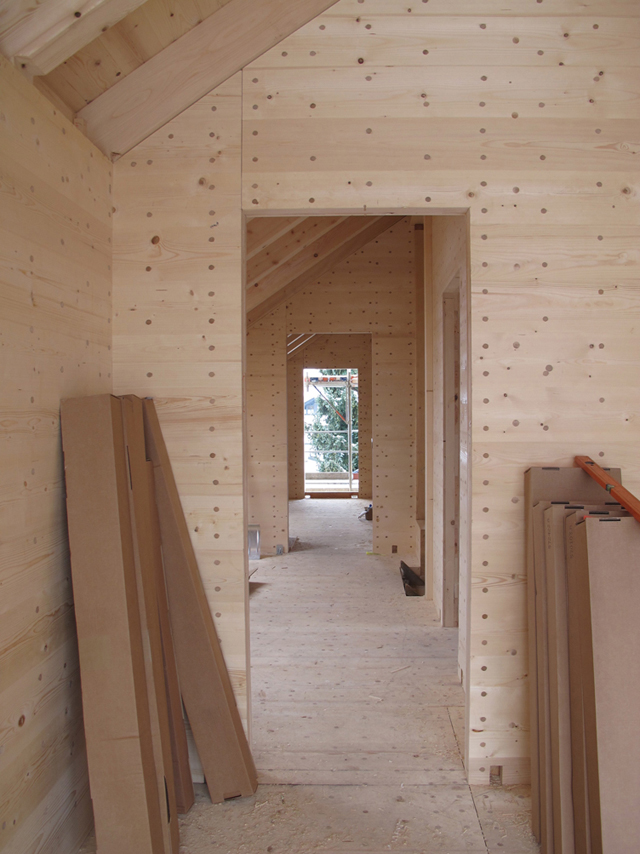 view from master bedroom through the private quarters